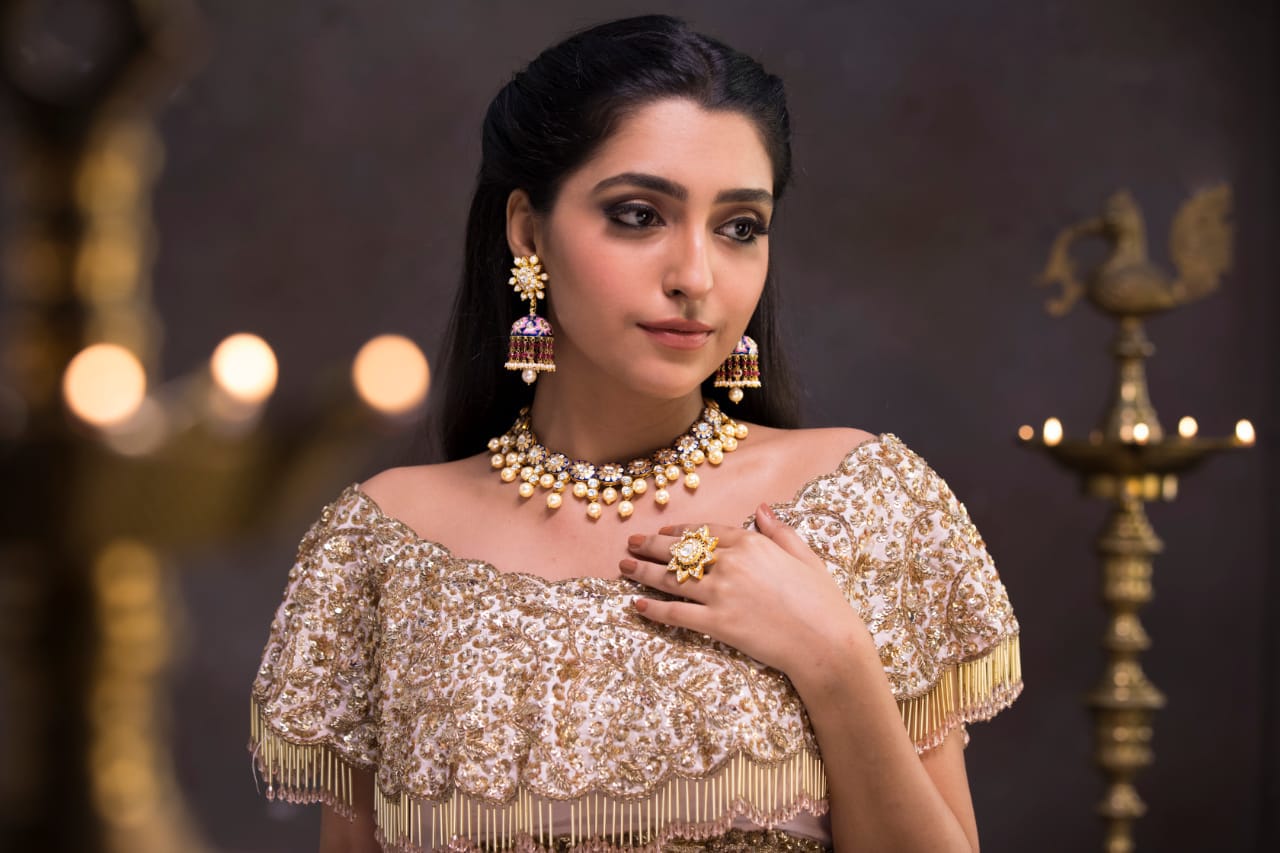 ABOUT US
HOUSE OF KIRTI DIAM, SYNONYMUS WITH TRUST, QUALITY & CRAFT SINCE OVER 4 DECADES, IS ONE OF INDIA'S FINEST BESPOKE JEWELRY HOUSE. ALL KD PIECES ARE DESIGNED & CRAFTED IN HOUSE MAKING THEM AN EXTENSION OF YOU, AS SPECIAL & UNIQUE AS YOU. WHILE KD CHERISHES THE TRADITIONS, IT ALSO CELEBRATES TECHNOLOGY, USING SOME OF THE STATE OF THE ART TECHNOLOGIES FOR INTRICACY, QUALITY & FINISH. HAVING BEEN SUPPLIERS TO SOME OF THE BEST NAMES IN INDUSTRY, QUALITY AND PERFECTION ARE THE NORMS TO GO BY. ALL KD PIECES ARE SOURCED AND CRAFTED RESPONSIBLY, ETHICALLY AND AS CAREFULLY AS IT SHOULD BE.
MR.MAYUR MEHTA
MANAGING DIRECTOR
UNDER THE LEADERSHIP OF MR. MAYUR MEHTA KIRTIDIAM HAS ESTABLISHED ITSELF AS A PREMIUM BESPOKE FINE JEWELLERY BRAND IN MUMBAI. MAYUR MEHTA STARTED OFF AS A CLEAVER IN THE DIAMOND INDUSTRY, CUTTING AND POLISHING DIAMONDS BY HIS HANDS, MAYUR WENT ON TO BEING A REPUTED DIAMANTAIRE AND EXPAND FROM LOOSE DIAMOND MERCHANT TO JEWELRY EXPORTS, WHOLESALE SUPPLY AND EVENTUALLY RETAIL WITH CURATED BESPOKE COLLECTIONS.
MR. MEHTA PLACES THE HIGHEST VALUE ON RELATIONS, ETHICS AND INTEGRITY EARNING HIM THE PRIVILIGE OF TRUST AND LOYALTY FROM HIS CUSTOMERS AND INDUSTRY ALIKE. MR. MEHTA IS ALSO SOCIALLY AWARE AND ACTIVE BEING INVOLVED WITH NUMEROUS CAUSES RELATING TO EDUCTAION, ECONOMIC EMPOWERMENT AND COMMUNITY UPLIFTMENT. IT IS BECAUSE OF HIM THAT KIRTI DIAM HAS A SOLID FOUNDATION OF PRINCIPLES & VALUES TO GROW FROM STRENGTH TO STRENGTH.
MR.MEHEK MEHTA
CREATIVE DIRECTOR
MEHEK, A 2ND GENERATION DIAMANTAIRE & JEWELER, IS AN INDUSTRIAL DESIGNER FROM COVENTRY, UK. BEING A TRAINED DESIGNER GIVES HIM A KEEN SENSE OF DETAIL IN DESIGN WITH A GOOD GRIP AND UNDERSTANDING OF PRODUCTION CAPABILITIES. PRIOR TO ENTERING BUSINESS, MEHEK BEEN TRAINED IN CUTTING, POLISHING, SORTING OF DIAMONDS UNDER HIS FATHER AND FROM SOME OF THE TOP DIAMOND HOUSES IN THE COUNTRY.
TRAINING IN DESIGN & COMPLETE SUPPLY CHAIN, ENABLES MEHEK TO HAVE A KEEN SENSE OF DETAILING, PERSONALISED QUALITY CONTROL AND DEVELOPING BESPOKE COLLECTIONS FOR KIRTI DIAM. MEHEK IS LOOKING TO TAKE FOWARD THE 40 YEAR LEGACY OF THE HOUSE OF KIRTI DIAM AND TRANSITIONING THE TRADITIONAL FAMILY BUSINESS INTO THE MILLENIAL & GENZ AGE, WITH THE SAME VALUES AND PROFFESIONAL APPROACH.